Dancing with MOTIONS
What are different types of movements? Experience an ocean of MOTIONS
In the MOTIONS lesson, we learn about specific movement types to serve as dancing inspiration. This broadens our repertoire of dancing actions and allows us to move in ways we wouldn't normally think of. Students explore MOTIONS with their whole body or isolate the action to specific body parts.
Familiarize your group with the MOTIONS Concepts and have students discuss and demonstrate how to interpret concepts into dance movements. All students will portray MOTION Concepts differently, which is encouraged. Take students suggestions and practice them as a group. There is no wrong way.
The MOTIONS Concepts provide a colorful variety of dancing cues: Turn, One Side, Back, Bend, Balance, Gyrate, Hop, In/Out, Push, Travel, Point, Release, Reach, Energize, Rotate, Kick, Scoop, Catch/Throw, Space, Swing, Switch, Pull, Shake, Slow, Up, Front, and many more.
You might suggest shaking with the whole body. Now shake the knees and then try the hands. How about shaking fast and slow? You can include themes from other lessons – they all compliment each other! Exploring the MOTIONS together with BODYPARTS, OPPOSITES or CHARACTER-roles is great fun.
After the group has suggested and shared several different ways to move with MOTIONS, we are ready to dance.
Remind students to respect and mind each other and the group (CARE-Principle)
Remember the 3 LEVELS as you choose the MUVE Dancing Games for your session.
When preparing for our session, we often tape MOTION Cards around the room so that the students can easily see them and pick up ideas throughout the session. Again, any MDG (MUVE Dancing Game) can be inspired by the MOTION Concepts.
Between songs, discuss the benefits of regular exercise. Speak about increased heart rate, breathing and perspiration during exercise. Check heart rate in neck or wrist and compare changes in the beginning and end of dances. Physical activity strengthens muscles, supports a healthy weight and increases energy. Fitness can be a lot of fun when done in community! An active lifestyle brings feelings of joy, self confidence and success. When we play together, all those benefits are shared. MUVE supports the health of the individual inside and out. Help your students get excited about creative expression and experiencing fun fitness together.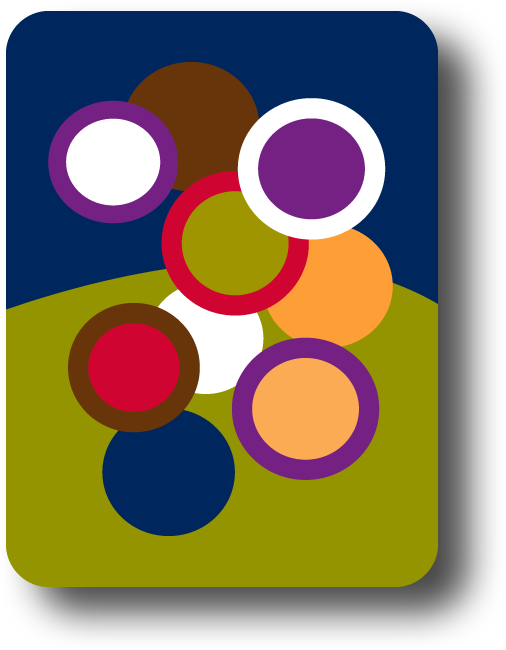 Principle of the Day
Use Any MUVE
Take a break from the dancing and talk about
• How many movements are there? Unlimited!
• Any move is good. No move is better than another
• Freedom to do any move, anytime.
MOTIONS are our favorites. Here are some MDGs we played with MOTIONS:
Sample Videos for Lesson MOTIONS
We Learned
That there are many many different movement types
How to incorporate MOTIONS with each body part or throughout whole body
How to experience each MOTIONS "range" by using the OPPOSITES theme
All movements are okay
Hawaii Content and Performance Standards for the Motions Lesson
Each MUVE Lesson has been created to include Hawaii Content & Performance Standards, enabling teachers to use selected benchmarks to plan a standards-based instruction for a Physical Education or Fine Arts lesson.
Click here to see the Educational Benchmarks for the Motions Lesson